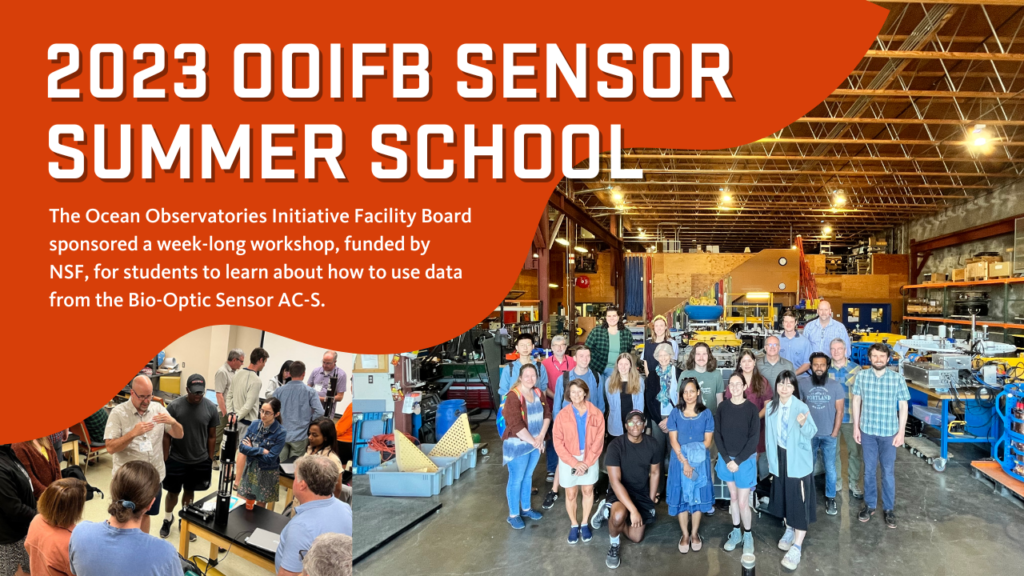 OOI Bio-Optics Sensor Summer School
JULY 17 TO 21, 2023
Oregon State University
Corvallis, OR
Hosted by the OOI Facility Board with funding provided by the National Science Foundation.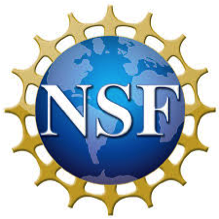 Summer School Objectives: Learn how to analyze and interpret OOI measurements of optical attenuation and absorption using the in-situ spectrophotometer instrument (Sea-Bird Scientific AC-S).
An video recap of the Summer School can be found here. Thank you to Kimberly Kenny!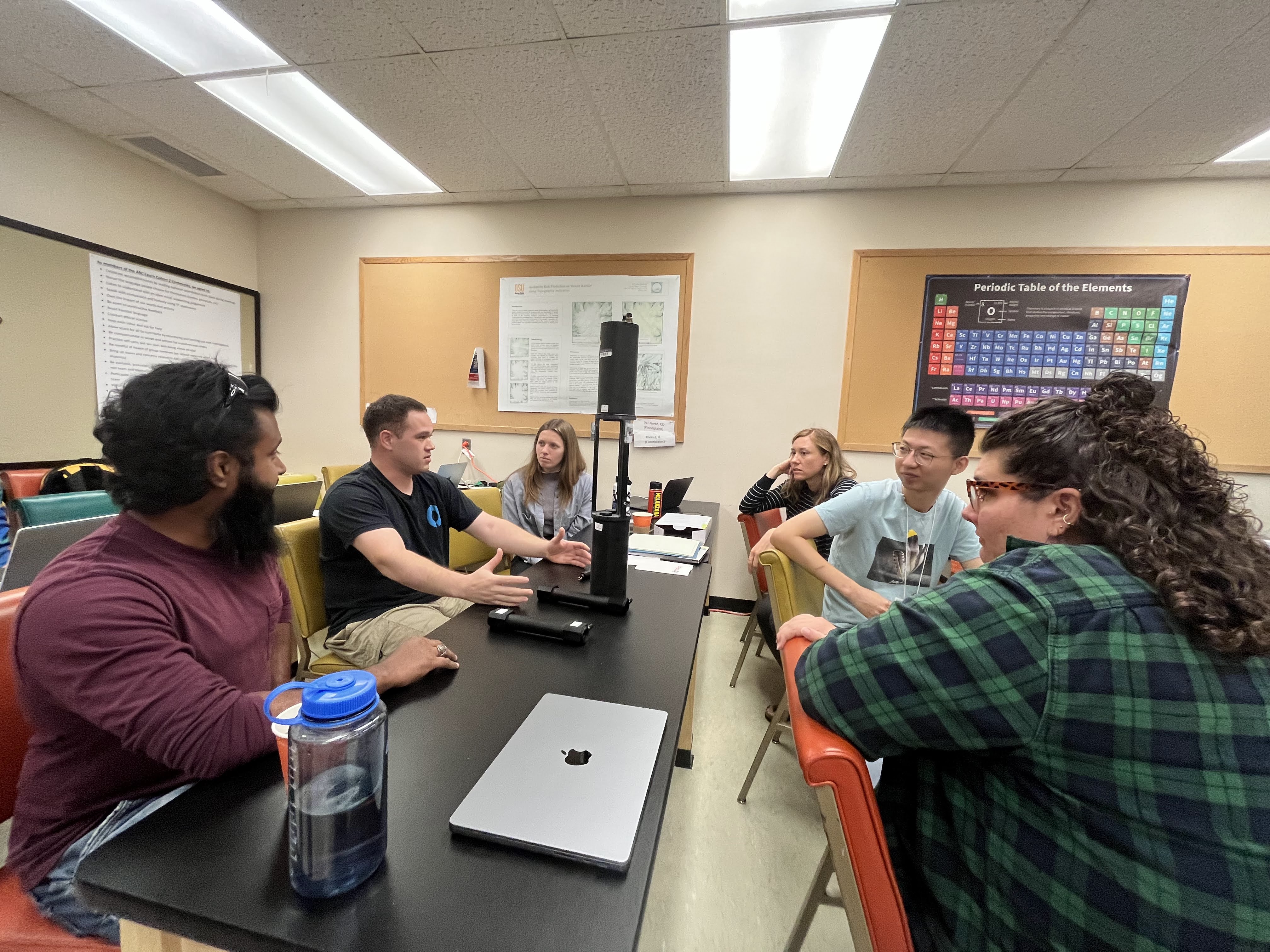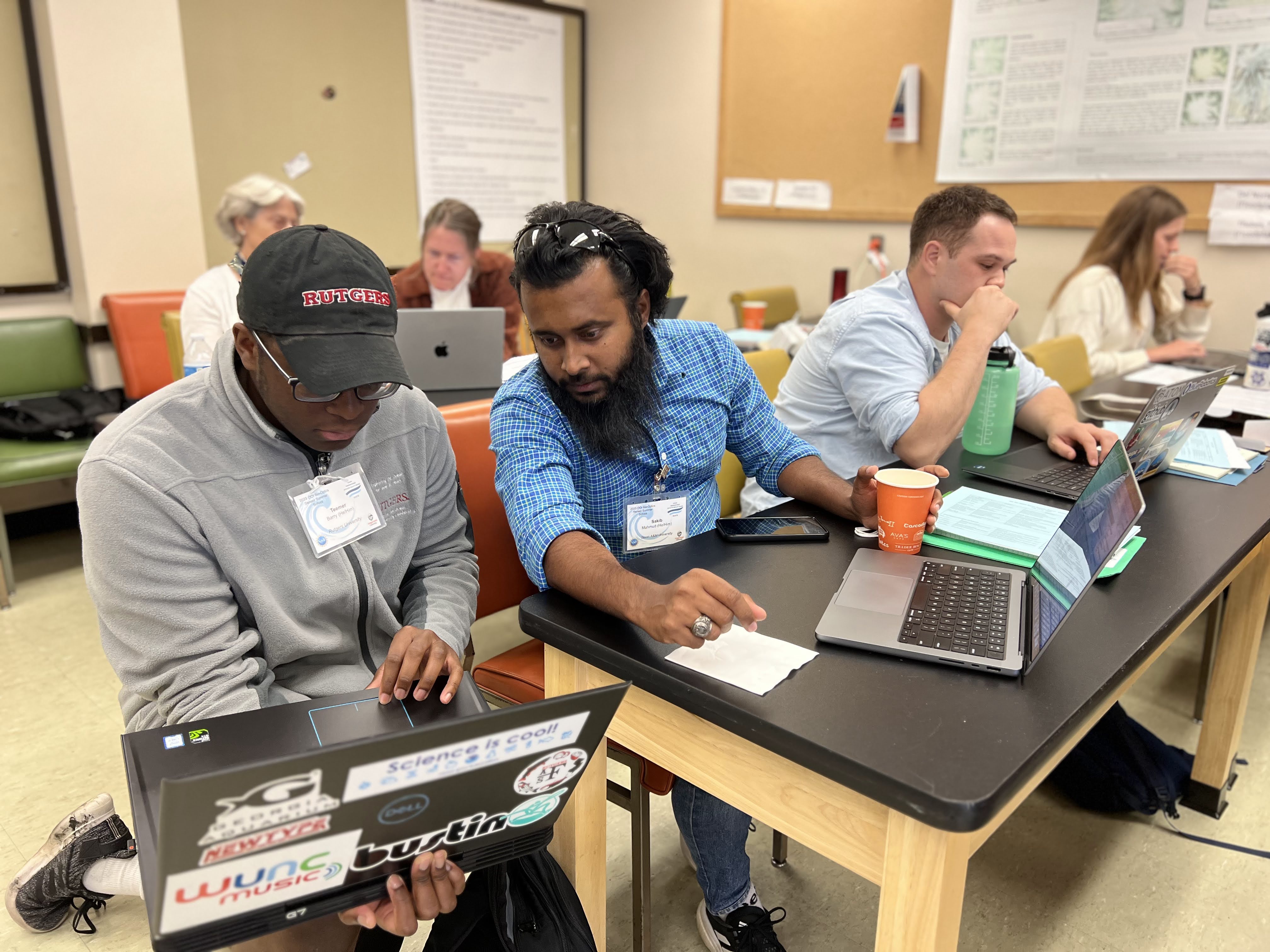 Agenda: The agenda is available HERE
Summer School Presentations: Recordings of the lectures and slides are available HERE
Participant List: A list of all summer school participants, speakers, and organizers is available HERE.
Summer School Resources
Summer School resource material can be found HERE. These documents and websites can be used as reference and resource materials for the course and includes information on:
The Sea-Bird Scientific AC-S sensor and measurements of optical attenuation and absorption using the spectrophotometer instrument.
OOI Resources
Python guides
Ocean Optics Web Book
Science publications highlighting research that used optical attenuation and absorption data.
---
---
Summer School Description
The summer school session focused on learning how to analyze and interpret the Sea-Bird AC-S measurements of optical attenuation and absorption. The AC-S is a hyperspectral instrument used to characterize the way seawater absorbs and scatters light and total scattering can be derived for living and detrital particles in the ocean. The OOI Program selected the Sea-Bird AC-S as the OOI facility's spectrophotometer and refers to the AC-S as the, "OPTAA: optical attenuation and absorbance instrument" on OOI websites and data portal.
Marine phytoplankton play an important role in ocean ecology and global biogeochemical cycles. The optical attenuation and absorption data from the AC-S provides information on the relative biomass of different phytoplankton size classes and phytoplankton functional types. In addition, other biogeochemical proxies, such as particulate organic carbon, may be estimated. The AC-S data also may be used to validate remote sensing measurements. These observations will be useful in addressing science questions covered by several OOI research themes including:
Climate Variability, Ocean Circulation, and Ecosystems.
Coastal Ocean Dynamics and Ecosystems.
Turbulent Mixing and Biophysical Interactions.
The OOI network of distributed assets measures atmospheric and in-situ physical, chemical, and biological properties. AC-S sensors are deployed on most of the OOI platforms, including coastal, cabled, and high latitude moorings and, thus, are a significant proportion of the overall sensors deployed.
Example Lecture Topics
Background information on the AC-S instrument and optical theory. Learn about the components of the AC-S instrument, why it was developed, the type of data it generates, how it is calibrated, OOI data QC, and where to find data and download the data on the OOI Data Explorer and the University of Washington Interactive Oceans Data Portal.
Learn how to interpret AC-S data. We will discuss analytical approaches, data uncertainties, regional variability, day/night differences, surface vs deep water measurements, and how to deal with known issues (e.g., biofouling, data issues). Examples of science questions that can be addressed using the AC-S data will be provided.
Learn what other OOI data can be used to help interpret the AC-S data (e.g., optical backscatter, spectral irradiance, chlorophyll, temperature, salinity, density, and OOI discrete cruise data).
A tour of the OOI facilities at OSU will be offered.
There will be a significant amount of time planned for students to work on curated data sets and to ask questions about the data, analyses, and interpretation.

** AC-S Spectrophotometer
(Photo Courtesy of Sea-Bird Scientific
from the OOI website).
Summer School Instructors and Organizers
Dr. Kendra Daly (OOIFB Chair and Professor at the University of South Florida) will provide leadership throughout the planning process and summer school.
Dr. Andrew Barnard lead the development of the curriculum, help to organize the course, and be the primary instructor. Dr. Bernard worked for WetLabs for many years as Vice President of Research and Development and later as the Chief Technology Officer for Sea-Bird Scientific. WetLabs developed the AC-S and Dr. Barnard is considered to be an expert on the sensor. He has recently moved to Oregon State University (OSU), where he is a Research Professor.
Dr. Ed Dever (PI of the Endurance Array and Professor at OSU) will help organize and teach the course. He will provide access to an AC-S instrument for the course.
OOI Represents from each Array – Jennifer Batryn (WHOI/CGSN), Wendi Ruef (UW/RCA), and Chris Wingard (OSU/Endurance) have extensive experience with OOI instrumentation and data, experience downloading the data from the OOI data portal, calibrating the instruments using OOI protocols, and analyzing data. They will assist in organizing and teaching the course. They will put together curated AC-S data sets from different OOI regions (coastal, off-shelf, high latitude) and different quality levels to be used by the students during the course.
OOIFB Office Team – The OOIFB Administrative Office team, (Annette DeSilva, Danielle Bailey, and Karen Besson) will provide logistic support for the Summer School.
Dates and Venue
Dates: July 17-21, 2023.
Location: Oregon State University (OSU) in Corvallis, OR.
Hotel accommodations in the vicinity of the OSU classrooms have been arranged.
The summer school will be offered in-person only.
The summer school will comply with any established COVID-19 restrictions that are in place at the time of the event.
Summer School Participants
The Bio-Optics Sensor Summer School is aimed at researchers who are interested in measurements of optical attenuation and absorption and using data from the AC-S sensor in their research.
About 25 advanced graduate students, post-doctoral fellows, and early career scientists were selected as participants.
Participants should have a general understanding of oceanography/biology.
Participants must be available to attend all five, full days of the summer school.
Only applicants from U.S. Institutions can be considered.
The OOIFB Office will offer reimbursement to participants for accommodations, meals, and travel expenses.
Application
PLEASE NOTE: The application period has closed as of February 28, 2023.
Participant selection and notification was completed in March.
The selection process strives to maximize diversity of the summer school program with regard to race and ethnicity, gender, ability, sexual orientation, geography, and research experience.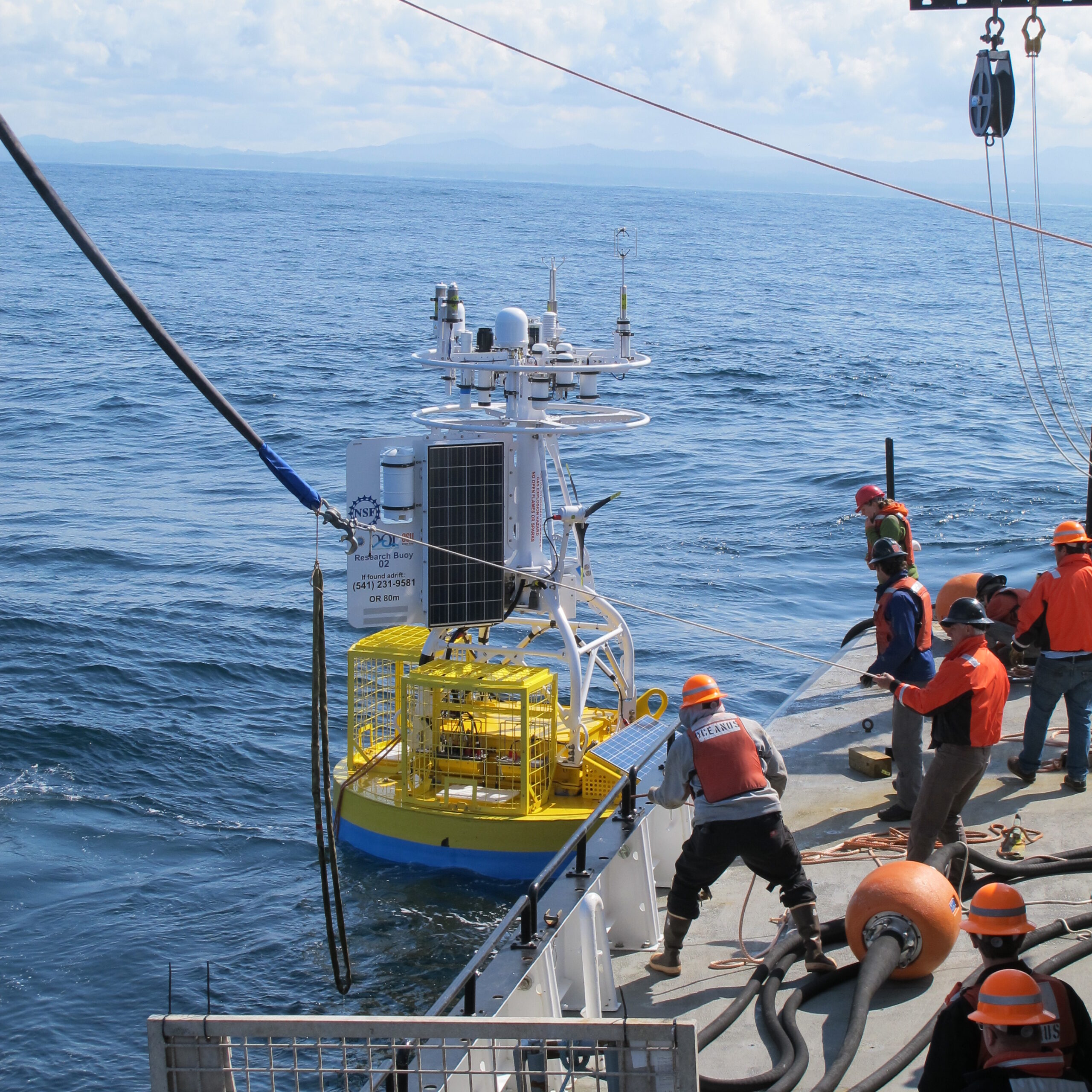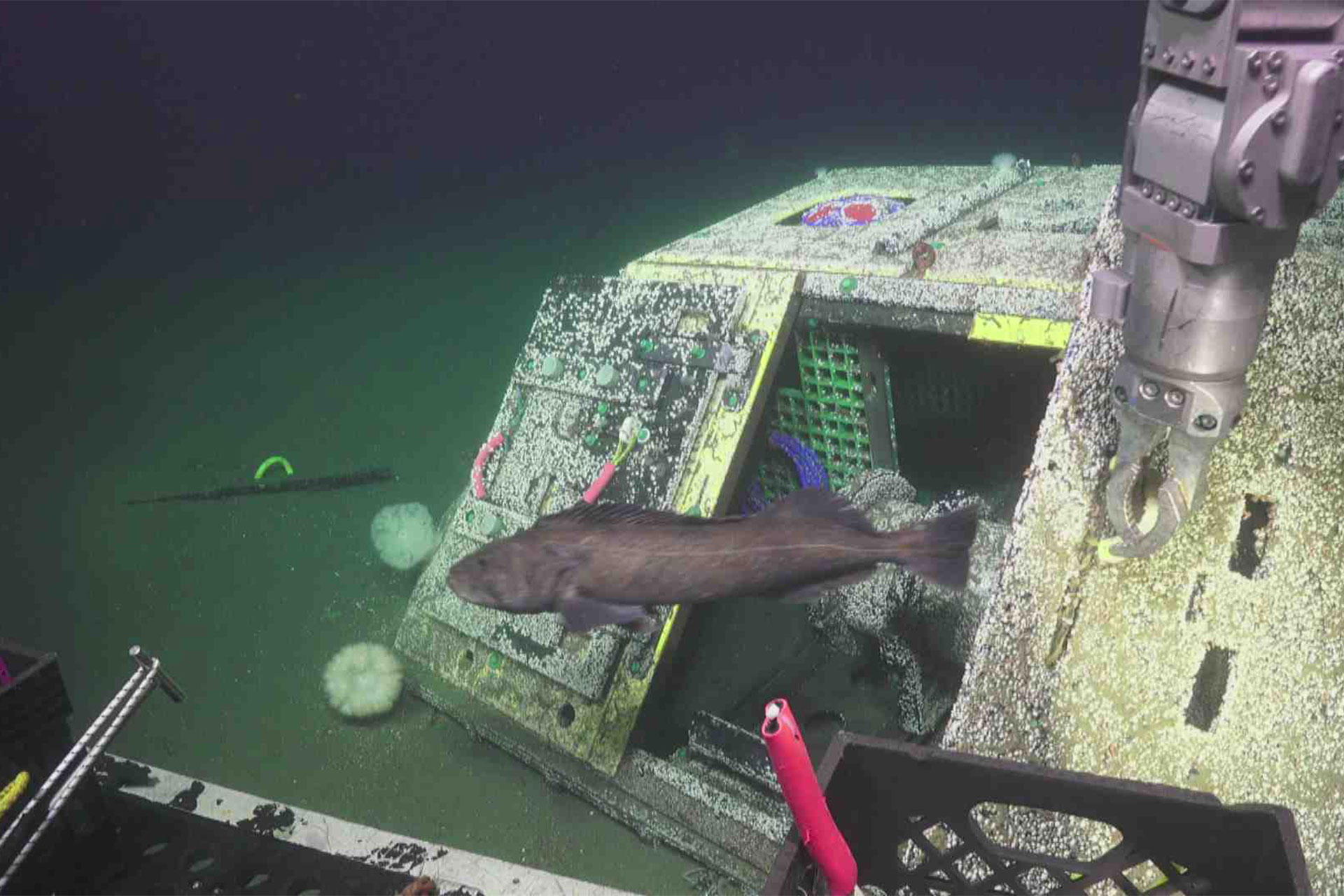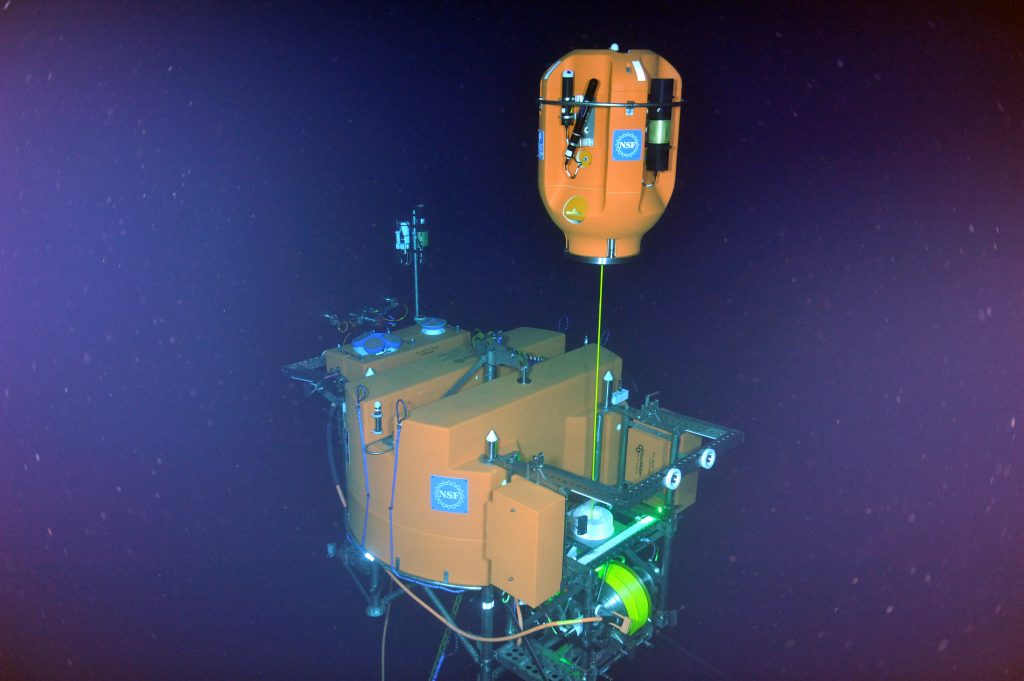 Images are from work supported by the National Science Foundation's (NSF) Ocean Observatories Initiative, a major facility fully funded by the NSF. From left to right: The Oregon shelf surface mooring is released from the crane by an Endurance Array Science Party. (Credit: OOI Endurance Array Program, OSU); A sablefish swims past a benthic experiment platform Oregon Shelf site on seafloor. (Credit: UW/NSF-OOI/WHOI; V19); A shallow profiler shown out of its dock at Axial. (Credit: NSF/OOI/UW/ISS; Dive 1842; V15).