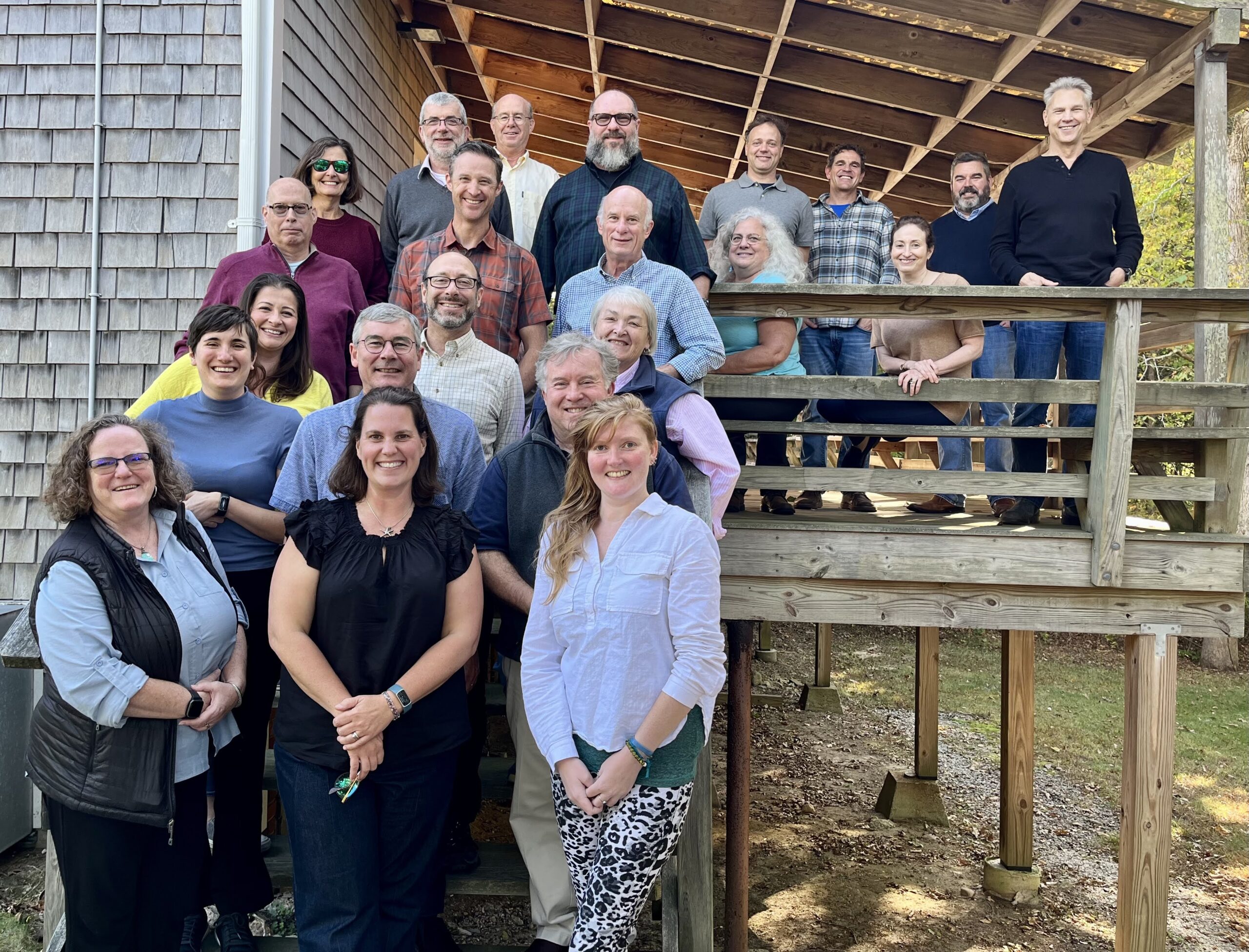 Dates:
Wednesday – October 11th – Data Systems Committee (DSC) meeting
Thursday – October 12th – OOIFB and DSC joint session
Friday – October 13th – OOIFB meeting
LOcation:
The DSC and OOIFB held their Fall Meeting at Woods Hole Oceanographic Institution's Quissett Campus in Falmouth, MA.
AGENDA:
The meeting agenda is available HERE.
A list of participants can be found HERE.
MINUTES:
Minutes will become available soon.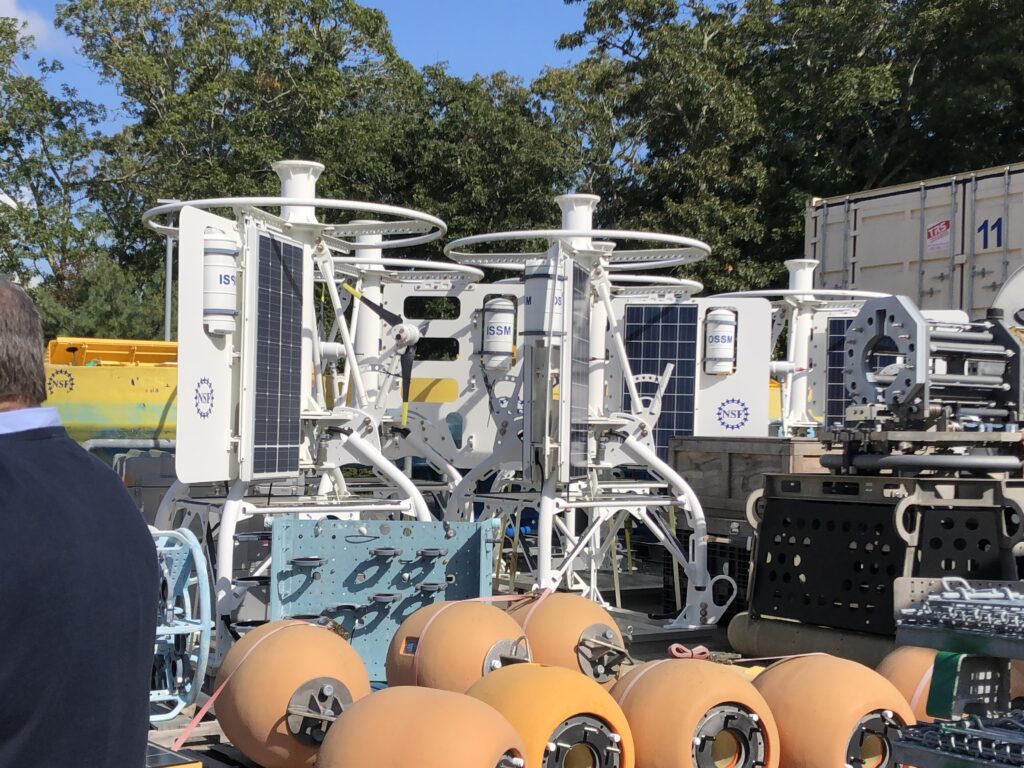 PRESENTATIONS:
(available presentations are linked below)
Wednesday, October 11th – DSC Meeting
OOI Data Delivery Systems: Present and Future – Jeff Glatstein
Revisit the 2022 DSC Annual Report and Status of Future DSC Activities– Jim Potemra
Cybersecurity, an NSF Perspective – Michael Corn
DSC Terms of Reference and Membership – Jim Potemra
Machine Learning and AI – Richard Dewey
Data Labs Project – update and future plans – Sage Lichtenwalner
Engaging the OOI Modeling Community – OOIFB modeling group members discussion – Chris Edwards, Ruoying He, and John Wilkin
DSC Other Business – Holly Morin and Jim Potemra
Thursday, October 12th – Joint Session of the OOIFB and DSC
Welcome, Introductions & Review agenda – Dax Soule
Update from NSF – OOI Program Director, George Voulgaris
Updates from the OOI Program Office and MIOs
OOI 2.0 Program Updates
OOI PMO Report – Jim Edson (WHOI)
Community Engagement activities – Darlene Trew Crist (WHOI)
Status of each Array and community engagement activities
Regional Cabled Array – Deb Kelley (UW)
Endurance Array – Ed Dever (OSU)
Pioneer & Global Arrays – Al Plueddemann (WHOI)
CI and Data Delivery Updates
Modeling Group Report – A report on discussions with the DSC and the draft white paper – Chris Edwards
Relocation of the Pioneer Array Update – Al Plueddeman and Derek Buffitt
OOI Sensor Servicing, Tech Refresh, and Future Sensors – Ed Dever and OOI team
Biogeochemistry Sensor Working Group – Report on Best Practices, activities, and future plans – Heather Benway (WHOI) and Hilary Palevsky (Boston College)
Friday, October 13th – OOIFB Meeting
Opening for the day – Dax Soule
OOI Education Programs – Update and discussion on future OOI education initiatives
NSF Update – Lisa Rom
Data Labs Project Update and Future Plans – Janice McDonnell
Town Halls, National Meetings, and Workshops
OOIFB Town Hall at the 2024 Ocean Sciences Meeting – Holly Morin
Pioneer Array Community Workshop – Dax Soule
Reports from other Agencies and Observatories – Representatives from other agencies are participating (BOEM, DOE, Navy).
Opportunity for remarks from other agencies and organizations:
BOEM – Tom Kilpatrick
DOE- Shannon Davis
Future activities and focus areas for the OOIFB – Dax Soule
OOIFB Other Business – Holly Morin